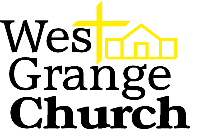 West Grange Church - West Grange Garth - Leeds - LS10 3AX - 0113 2716067
SUNDAY SPEAKERS November 2019

November 3rd - Bonfire
Morning - Geoff Bennett - What do you wish could be burned up - Isaiah 6
Evening - Geoff Bennett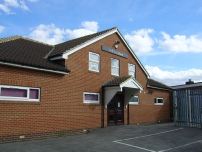 Family Church @11 we are looking at the topic of "The Bible" as well as themes based on the season.
In the evening @ 6:30 the speaker can decide what to speak on - in either case we pray that the messages will be helpful in your walk with Jesus.

November 10th - Remembrance Sunday
Morning - Phil Gomersall - What sacrifices are worth honouring?
Evening - Phil Gomersall

November 17th
Morning - Geoff Hoggard - How has God challenged me through the Bible?
Evening - Jonathan Aldridge - The Wonder of the Cross - Communion

November 24th
Morning - Brian Dunning - How has God guided me through the Bible
Evening - Brian Dunning

December 1st
Morning - Tony Brown - Advent 1 - Foretold in prophecy
Evening - Tony Brown